30 Aug

Eating Healthy on a Budget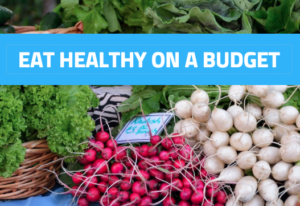 A balanced, healthy diet is an important component of chronic pain management. But eating healthy can be difficult, and many people think it can be expensive. However, that's not always the case.
Here are just a few tips to help you eat healthy on a budget.
Plan your meals. Planning your meals is an easy way to save time and money when trying to eat healthy. When you plan your meals and grocery lists, you're far more likely to stick to them.
Buy seasonal produce. Buying seasonal produce will ensure that you are getting foods that are available in your area, which means they won't have added transportation costs. Your local farmer's market is a great place to find fresh, seasonal produce.
Cook at home. Eating out can be expensive, and it can be harder to know the nutritional content of food. So, to save some money, cook at home as much as possible.
Don't shop when you're hungry. This is a common saying but is definitely true. Have you ever shopped hungry and realized at check out that you have unnecessary junk food? Cut down on impulse buying by shopping on a full stomach.
For more tips and recipes, download the Good and Cheap Recipe Book, where you can find more helpful information about eating healthy on a budget.
---
For more information on The Pain Management Group, please visit thepainmanagementgroup.com or schedule an appointment at one of our locations throughout Middle Tennessee.
We are committed to providing holistic, individualized care and vow to treat each patient with compassion and respect, never turning anyone away. Our physicians are fellowship-trained pain specialists who utilize a combination of interventional procedures and medication management services to tailor a personalized care plan for each patient's long-term pain relief.