03 Apr

Recipe of the Month: Burrito Bowls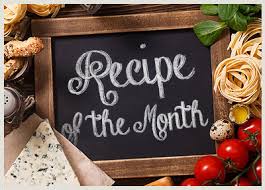 Have you ever tried a restaurant's burrito bowl and thought, "I can't make something this good." Well, you're wrong! Burrito bowls are actually cheap, easy to make and if prepared using the right ingredients, can be an entire nutrition-packed meal all in one bowl. Not to mention, they usually last about 2-3 days with leftovers.
Nutritional information
Black beans are a key ingredient in burrito bowls. They are a great low-fat, low-cost source of protein. Protein helps build and preserve muscle. High protein meals help curb appetite, control blood sugar and promote weight loss. Focus on low-fat or "lean" proteins to ensure the biggest nutritional bang for your bite. When possible, use brown rice instead of white for an extra boost of fiber. Fiber can help control high cholesterol, high blood sugar and hunger, making you feel fuller longer. Fiber is also key to helping reduce constipation and diarrhea.
You'll notice this recipe calls for canned vegetables. You may ask yourself, "Are canned vegetables really 'good' for you?" The answer is yes! Canned vegetables are low-cost and depending on the growing season can be more affordable than fresh. And, they're just as nutritious and don't go bad, saving some money and potential food waste. The key is to look for canned vegetables that say "Low-Salt, No Salt Added or Reduced Sodium" on the can. If your grocery store does not offer this, a simple way to avoid added salt is to drain the liquid out of the can and rinse with cold water for about 10-15 seconds. This will help to remove some of that extra salt canning companies use to help preserve the food.
Burrito bowl recipe
Try this quick, high protein meal for your next family dinner or night.
Servings 5-7 (recommended serving size ½ cup – 1 cup of all ingredients combined)
Preparation time: 20-30 minutes depending on type of rice used
Ingredients
4 Cups Brown Rice COOKED (follow instructions on bag to determine how much rice to cook) *Hint: Use 10-minute rice or "boil in a bag" to speed up the process
1 Can (8-12oz) Black Beans *Try also substituting pinto, kidney or great northern beans 
1 Can (8-12oz) Diced Tomatoes *Or use fresh – your preference
1 Can (8-12oz) Corn
Shredded Lettuce (1 handful per serving) *Use Ice burg or romaine
Low-Fat Sour Cream (1 Tablespoon per serving)
Low-Fat Cheddar or Mexican Blend Shredded Cheese (2 Tablespoons per serving)
1 Avocado
Directions
Cook brown rice per instructions per bag/box.
Drain and rinse all canned items in a colander 20 seconds to remove excess salt.
Combine cooked rice and drained and rinsed beans, tomatoes and corn. Mix until combined.
Heat mixture through on a stovetop in a large saucepan
Serve 1/2 – 1 cup heated mixture per bowl. Top off each serving with a handful of shredded lettuce, 1 Tablespoon low-fat sour cream, 2 Tablespoons low-fat cheese and 1 Tablespoon avocado.
Enjoy!
Tip: Place additional mixture in the fridge/freezer for tasty leftovers later!
Additional tips
Add ground beef (90/10 variety)/turkey or chicken for an increased protein punch.
Serve with 15 Corn chips if you need some added crunch.
Need more vegetables in your diet? Add bell pepper and diced onions. You can sauté them with 1 tablespoon olive/canola oil or just add them raw – whatever your preference.
Use our grocery shopping on a budget guide to prep for your cooking!
---
For more information on The Pain Management Group, please visit thepainmanagementgroup.com or schedule an appointment at one of our locations throughout Middle Tennessee.
We are committed to providing holistic, individualized care and vow to treat each patient with compassion and respect, never turning anyone away. Our physicians are fellowship-trained pain specialists who utilize a combination of interventional procedures and medication management services to tailor a personalized care plan for each patient's long-term pain relief.