27 Aug

Goal Setting for Chronic Pain Patients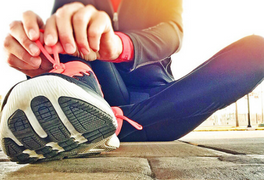 Chronic pain is a life-changing diagnosis. People experiencing chronic pain may have difficulty with daily activities, such as shopping, cooking or cleaning, depending on the severity of their pain. In addition to daily activities, chronic pain patients may not be able to perform other tasks that they once could—including work, social activity, and recreation.
Why is goal setting important?
Restoring a sense of order in a chronic pain patient's life is one of the main goals of pain management. Being able to set realistic goals can help with this, along with making practical changes in work, recreation and social activity.
Setting goals to return to once-enjoyed activities can be a helpful way to cope with chronic pain, as well as returning a sense of normalcy to a chronic pain patient's life. It can also help decrease pain symptoms.
What are good goals for chronic pain patients?
Every patient has their own goals to manage their chronic pain. Here are a few common goals that chronic pain patients may have:
Increasing exercise and recreational activity
Increasing social activity
Ability to perform daily tasks
Returning to work
Reducing stress
Even though every patient has their own goals, achievable goals are specific, realistic and functional.
Who can help with goal setting?
A behavioral health specialist can help create specific, realistic and functional goals that can help chronic pain patients reduce their symptoms and restore order in their lives.
To help combat chronic pain and to help patients understand how they can manage the emotional and mental symptoms of pain, they can see a mental health professional. A psychiatrist or other mental health professional can recommend behavioral health therapies and a treatment plan that is right for each individual patient.
---
For more information on The Pain Management Group, please visit thepainmanagementgroup.com or schedule an appointment at one of our locations throughout Middle Tennessee.
We are committed to providing holistic, individualized care and vow to treat each patient with compassion and respect, never turning anyone away. Our physicians are fellowship-trained pain specialists who utilize a combination of interventional procedures and medication management services to tailor a personalized care plan for each patient's long-term pain relief.